Welcome to the Violet's Mini Pig's Family!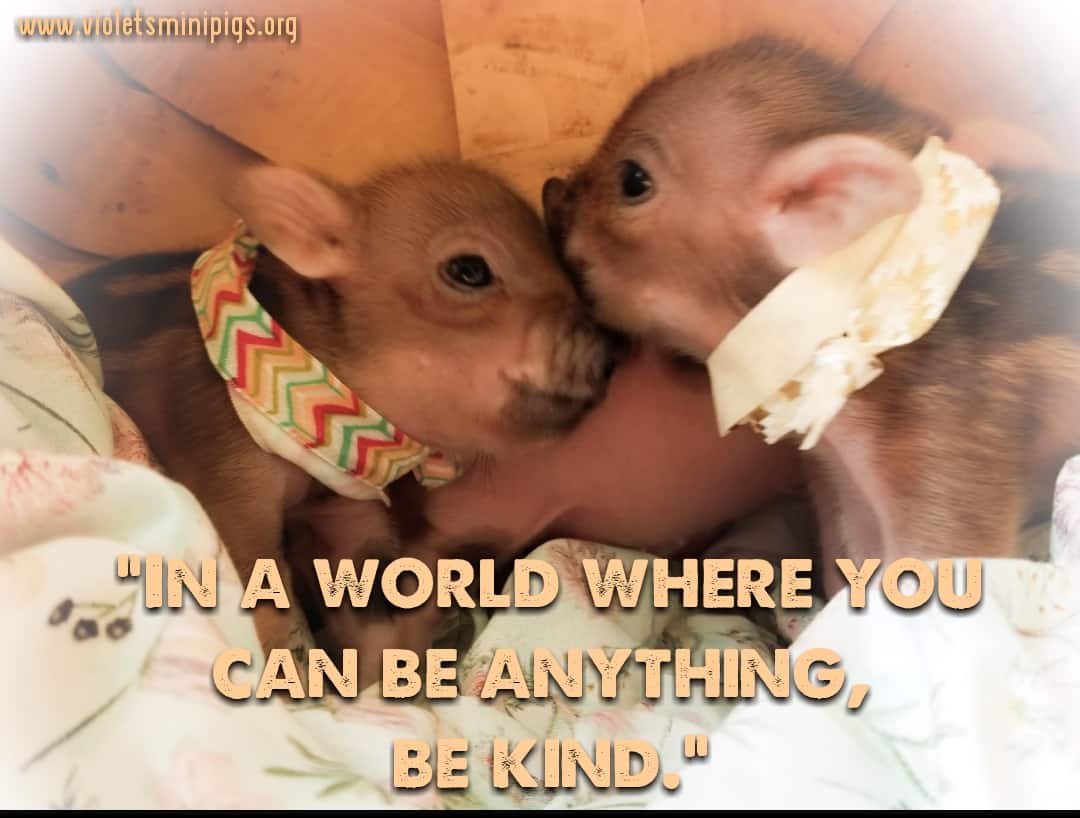 We raise exotic, healthy, small full grown teacup pet pigs. 
(Also known as pet mini pigs, micro pigs, nano pigs, teacup pet mini piglets.. and are much smaller full grown than potbelly pigs)
Our mini pigs are owned by celebrities such as NFL Pro Football players, Runway Models, MGM actors, Newscasters, Food Network Celebrities, Nascar Drivers, and many more..
Available Babies:
Would you like to place a deposit or see our available babies?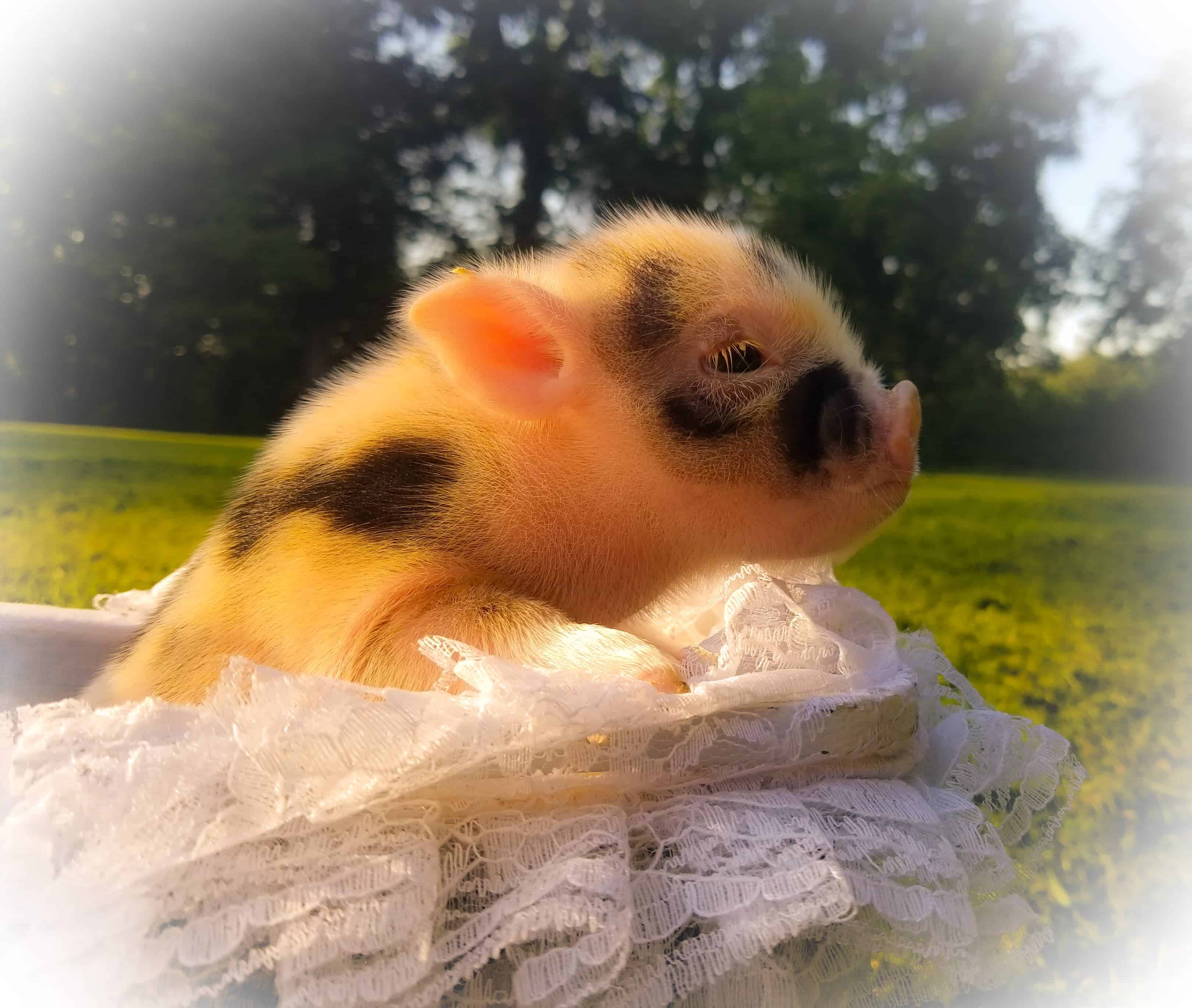 Our full grown and mature pet pigs range around 10-11 inches tall full grown:
(In this video all pigs are adopted and being raised by Violet's Mini Pig's families.
Our pigs range from 10-11 inches tall full grown, which is the size of a pug dog or small cocker spaniel. A healthy diet is a MUST among mini pigs. We cannot guarantee a full grown weight, as exercise and diet vary too much once the pig is home.)


What our customers are saying about us!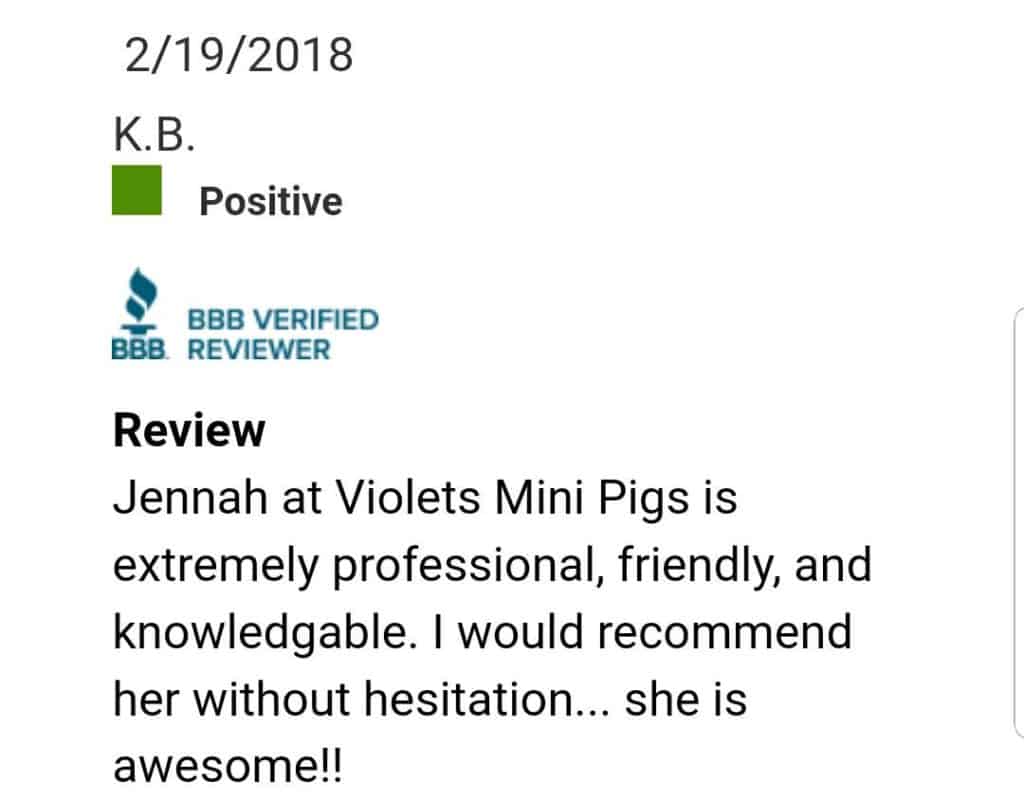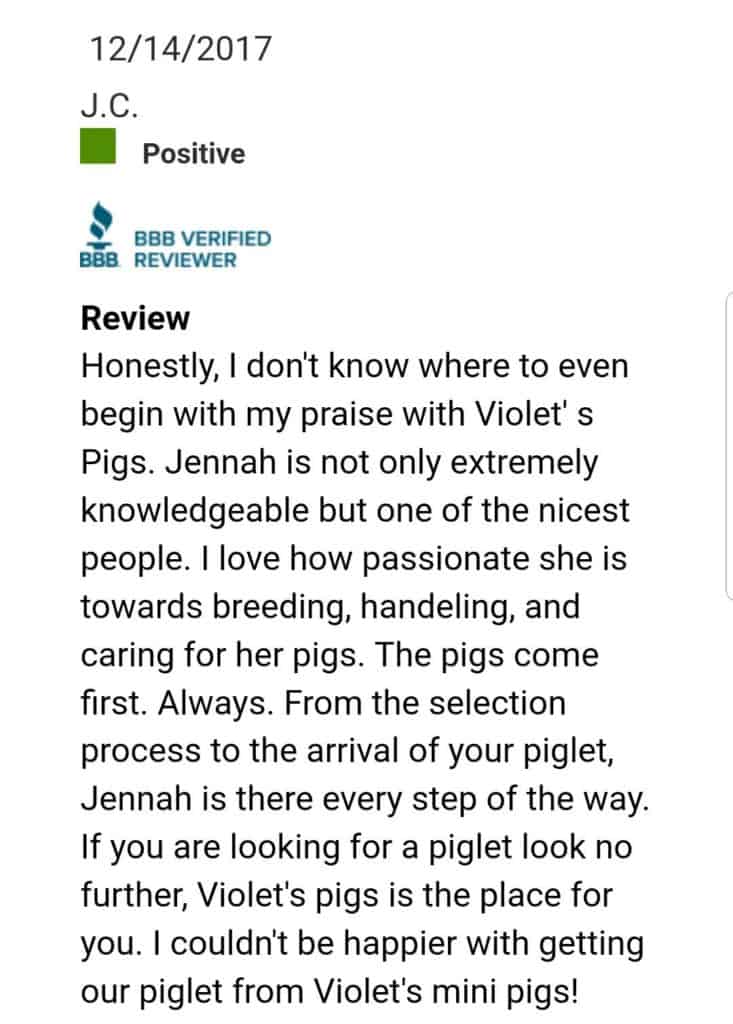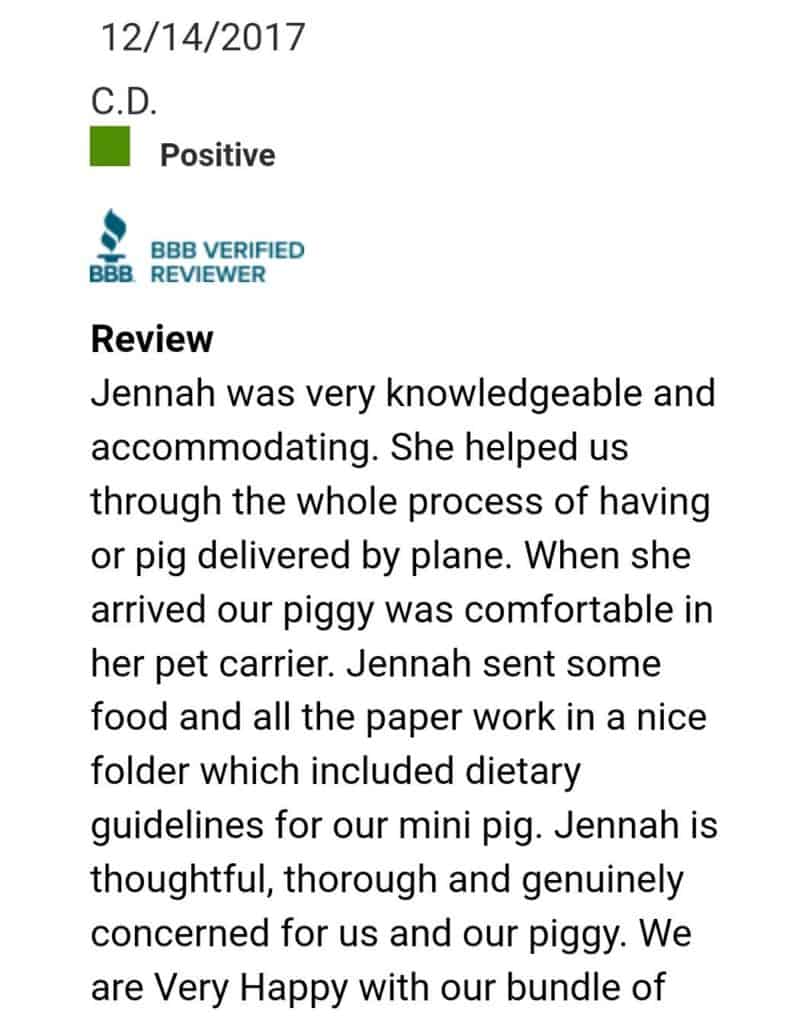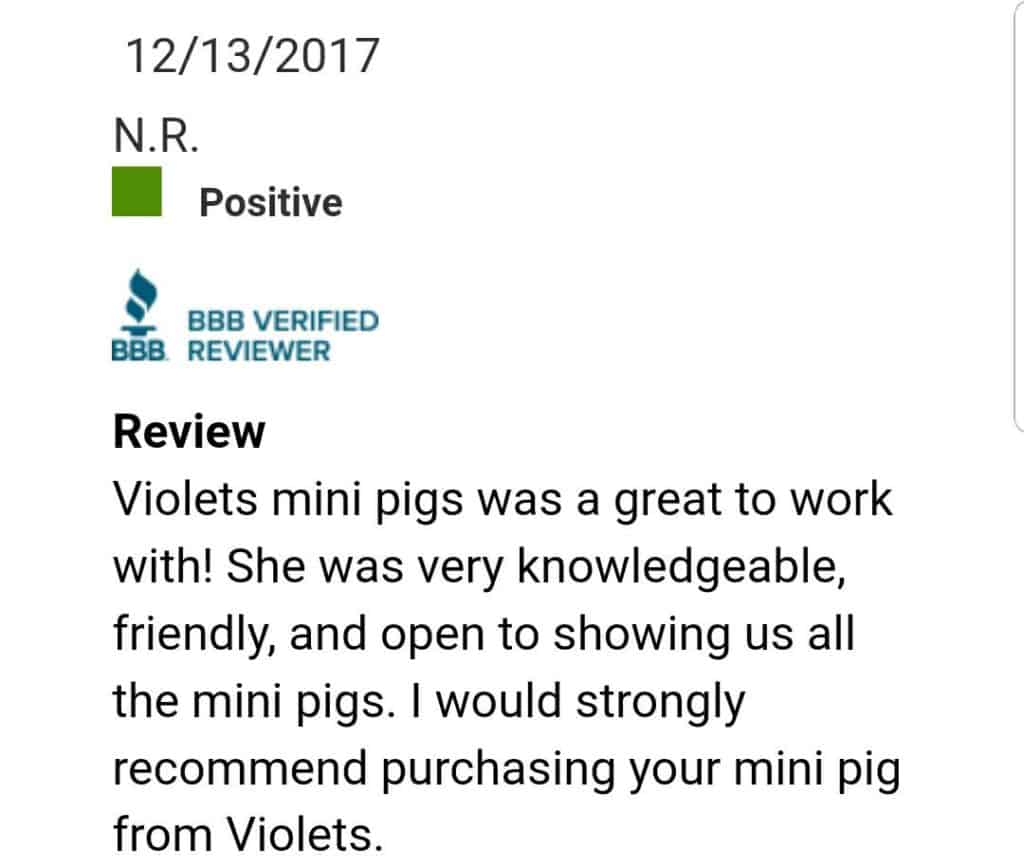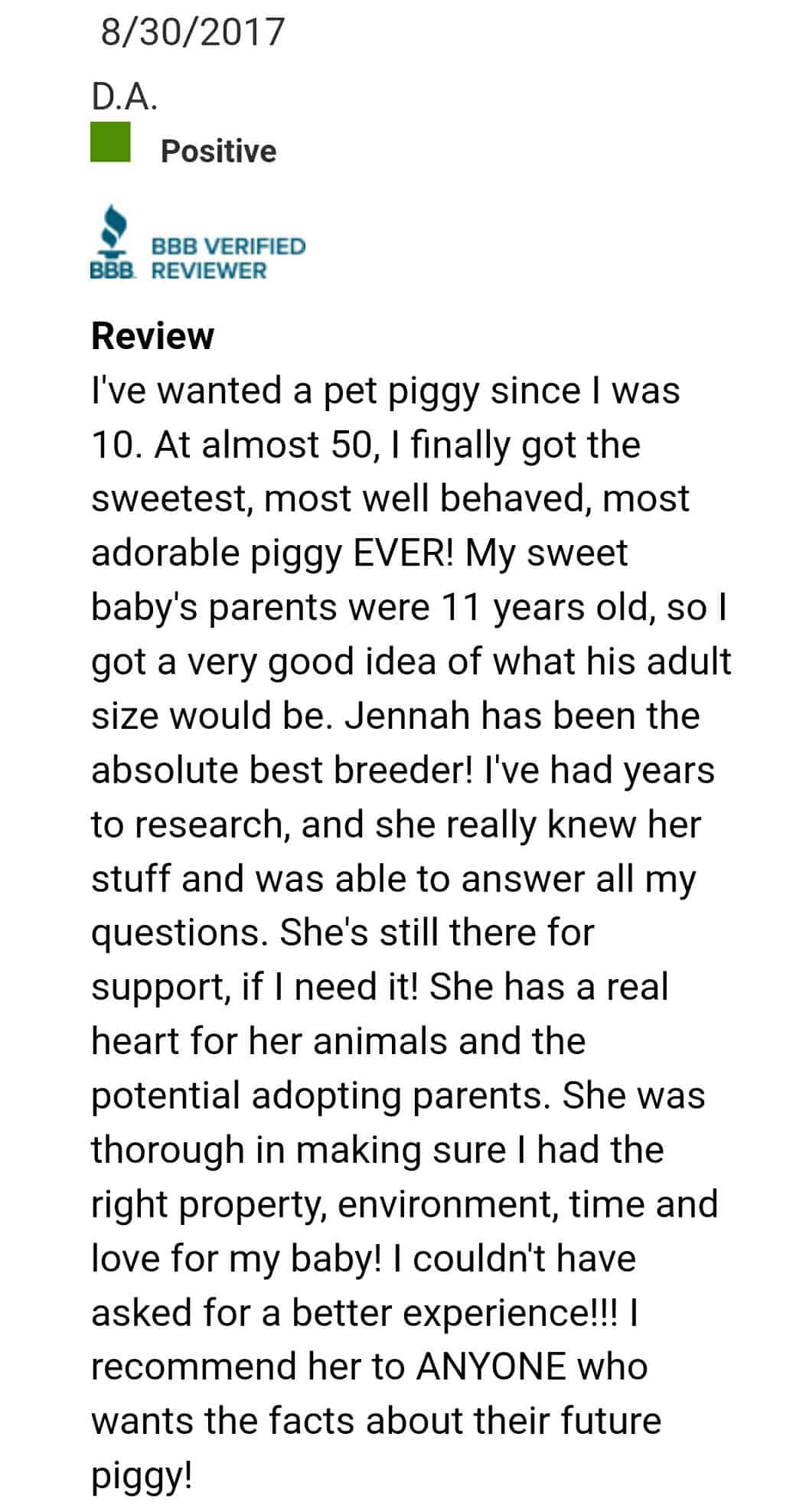 To continue to read our outstanding reviews, validated by the Better Business Bureau, click here: